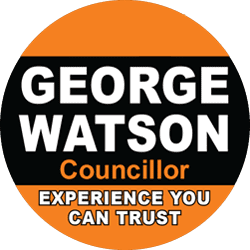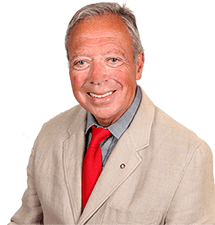 Response to Questions received on Sept 6, 2018
Accomplishments and Conflict of Interest
Questions by a voter, received via email:
Quoting you. "I shall continue supporting our rapidly growing community by:
Ensuring local tax dollars are invested and spent wisely;
Prioritizing a review of the operational responsibilities of all current Wasaga Beach Boards and Committees;
Directing staff to aggressively market Wasaga Beach as a four seasons tourism destination;
Continuing, as I have done since 2001, to constructively advocate to provincial and education authorities for construction of a high school in Wasaga Beach;
Continue the expansion of our local transportation system and develop trails and bike lanes through the entire community;
Encouraging the development of mixed housing neighbourhoods with a variety of affordable options;
Researching issues and speaking independently, while respectfully responding, in a civil manner, the views of council colleagues and the general public."

All these items you mention have already been implemented by our current council? You had terms in office yet achieved nothing of these items in your terms? You sold and re-sold the same Beachfront properties. Did not declare pecuniary interests when he should have and the man that always has to walk away from the table whenever decisions needs to be made for any commercial building?

How do you respond to this?
HC's opinions and questions are listed above. I address them as follows:
1 – HC statement: " all these items you mention have already been implemented by our current Council"
Response: The majority of the points I identified have NOT been implemented by the current Council.  For example:

Numerous unbudgeted or overrun expenses are not representative of sound fiscal management.

a) Questionable tax dollars spent by current Council on so many studies they would stack high enough for me to easily paint a ceiling;

b) The $140,000.00 spent on consultants associated with the sale of Wasaga Hydro was egregious, particularly given the majority of residents had earlier expressed in no uncertain terms they had no desire to sell this important municipal asset;

c) The financial and staff downtime to address hacking of the Municipal computer system cost approximately $250,000.00 in total;

d) Tens of thousands of dollars spent for an Integrity Commissioner to investigate complaints, largely due to a lack of professionalism or failure to understand process at the Council table.

Notwithstanding that the formation of the High School Task Force was well intentioned involving some highly regarded community members,  the overly aggressive demeanour displayed by some of the Committee and more particularly, a municipal staff member toward the Simcoe County District School Board (SCDSB) had the consequence of a "one step forward and 2 steps back" result and the souring of what had previously been a convivial relationship with the SCDSB as evidenced in emails and correspondence between them and the Town of Wasaga Beach. A bullying approach is not an appropriate tactic. Rather, constructive advocacy by the Town will prove to be a far more productive route to move discussions forward.

This Council has several members who have repeatedly demonstrated their inability to be independent thinkers as evidenced by 4 years of a 5 to 2 voting pattern. That voting block of 5 has generally been hostile to their 2 Council colleagues and the public when they were "not on board" with the "block" agenda. The lack of professionalism and an even basic understanding of Municipal process and experience has been very evident.  Staff morale is said to be extremely low; not surprising given the departure of key senior staff in several departments and considering the Town has replaced the Clerk 4 times in the past 4 years.
2 – HC statement: "You had terms in office yet achieved nothing of these items in your terms".
Response: Please refer to the Accomplishments tab on watsoncouncil.com for a full list.

During my 3 terms on Council under the direction of 2 Mayors (Borthwick and Patterson),  the Municipality was well run operationally and financially. At the conclusion of the 2014 term, then Council provided the current Council with growing reserves and little debt.

Boards and Committees were kept to a minimum to allow elected representatives to make the decisions.  some Boards such as the Beach Management Board have operated at a substantial annual loss that does not include the unbudgeted expense of approximately $70,000.00 on an ill-advised, poorly thought out concert, primarily held on the recommendation of one Council member.

The foundation of our municipal Transit system or Trails system that were initiated by Councils between 2006 to 2014, has seen little expansion during this term of Council, despite the population growth.

Until this current Council, there were no Integrity Commissioner complaints nor were funds spent on such issues since we became a Town in 1974.  That is because previous Councils always operated in a professional manner, and while there may be disagreements at the table that's where they stayed. Civility and professional conduct have largely been absent during the tenure of this Council. An elected member of Council resigned in the first year of the current council stating that "backroom decisions were being made" and he was afraid for his professional designation. Police have been called into Council meetings to control the public.
3 – HC statement: "You sold and re-sold the same Beachfront properties".
Response: I am unsure about the relevance of this statement. Is HC accusing me of professional misconduct?  I have sold thousands of properties in Wasaga Beach over my 46 year career and over those 46 years I have sold or leased or appraised some of the properties in the Beachfront area.
4 – HC statement: " did not declare pecuniary interests when he should have"
Response: The meaning of Pecuniary or Conflict of Interest is legally defined within Municipal Conflict of Interest Act Ontario, but a common definition states it to be "a situation in which a person has a private or personal interest sufficient to appear to influence the objective exercise of his or her official duties"

HC's allegation is factually incorrect, as I always declared a conflict when the situation arose if it met the meaning of the Act.

Over my 3 terms on Council spanning 11 years, I attended thousands of meetings and the conflicts I declared represent less than 1%.of the votes where I participated. At no point during those 11 years, were any accusations put forward that I failed to declare conflicts as required.
5 – HC statement: "the man that always has to walk away from the table whenever decisions need to be made for any commercial building".
Response:  This is another unsubstantiated statement by HC with no basis of fact and such an allegation is pure speculation on his part. I do not have to "walk away" from any discussion regarding commercial buildings unless I have an "interest" as defined in the Act. Very straight forward decision on my part should anything arise in the future.

I have had no business or professional relationship at any time with the Fram Group or Slokker and will have no difficulty participating in any and all discussions and/or decisions regarding their participation with respect to the Downtown Plan.
6 – And lastly, Section 1.1- #4 of the Municipal Conflict of Interest Act states:
" There is a benefit to municipalities and local boards when members have a broad range of knowledge and continue to be active in their own communities, whether in business, in the practice of a Profession, in community Associations and otherwise".

I bring such benefits to the Council table. Five decades as a resident and businessperson in Wasaga Beach. 4 decades of volunteerism in the community and 11 years previous experience as your Councillor. Plus experience at all 4 levels of Government: Municipal, County, Provincial and Federal.