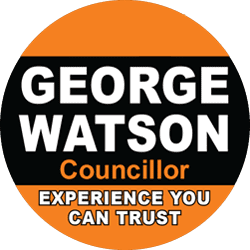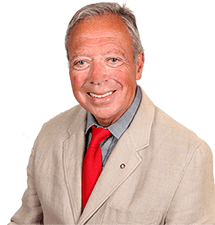 Response to Questions received on Sept 6, 2018
Quality of Sand, Casino and Beach 2 Condo Projects
Questions by a voter, received via email:
Hi George…could you please let me know if you have any views on improving our quality of sand at beaches 3,4,5,6.
Are you for or against a casino being built in Wasaga.
Are you for or against condos being built on beach 2.
Here are the questions received from RS and my responses:
Question #1: "could you please let me know if you have any views on improving our quality of sand at Beaches 3,4,5,6?"
Response:
I believe you refer to the the quality of maintenance and vegetation growing on the beach.

I was elected to Council for three terms spanning 11 years and during each of those terms, our Council were numerous clashes with the Ministry of Natural Resources and Forests about the phragmite and vegetation issues and beach maintenance, for Beaches 3,4,5,6 and the Allenwood Beach area. Phragmites are an invasive species of plant but during my terms we were successful in having these resident concerns about the state of the beachfront brought to the attention of the Ministry and for them to initiate a programme that would eradificate these problems.

The Ministry position is they have no longer have a budget for such cleanup of the vegetation and phragmites. Additionally, the Ministry says it needs to consider environmental needs with the result the pendulum has swung against Wasaga Beach visitors and home owners to continue the work required.

Should I be elected to Council, it will be my priority to encourage our Council to meet with the Honourable Jeff Yurek, Minister of Natural Resources and Forestry, about improving our beaches by dealing with their years of questionable maintenance.

To really increase tourism in these beach areas, they must "consistently present well" to provide a positive experience to the public and encourage their return visits.
Question #2- " are you for or against a Casino being built in Wasaga Beach?"
Response:
I supported and voted that Wasaga Beach should be a host community for a casino/gaming facility during my 2010 – 2014 term of Council.

During that term, Council met with Ontario Lottery and Gaming Commission (OLG) officials, and had public presentations to gauge the level of interest of our residents; with the outcome of a positive response to the construction of a Casino.

Council then identified and put forward four potential sites in Town to be considered; two in the east end and two in the west end of Wasaga Beach.
Question #3- "are you for or against condos being built on Beach 2?"
Response: 
My concerns reside more on the totality of the Downtown Plan and less, at this point, on the Beach 2 condo plan.

Years ago the Council of the day successfully negotiated with the Province to obtain Beach Area 2 which consists of approximately 10 acres. The purpose of such an acquisition was to have sufficient property as a prime Georgian Bay waterfront site for development and its promotion as a major tourist attraction. Contrary to local rumours, Council never offered the Beach 2 property to any person or corporation for free, or as some would have you believe "they could not give it away".

Beach 2 was appraised and marketed to the general public for "expressions of interest". Several parties requested marketing packages; they met with municipal staff to discuss possibilities. Some parties pursued their interest and spoke with Council. Unfortunately nothing developed from these efforts. Beach 2 was never marketed as a condo site. In fact Beach 2 was offered in conjunction with some other town owned assets. The Council of the day could have sold Beach 2 numerous times if it was simply to be for a condo project with no Tourist component.