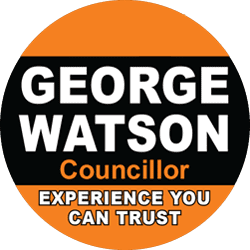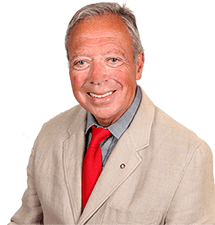 County of Simcoe makes history through Museum Tract replant
Midhurst/April 15, 2019 – The County of Simcoe continues to invest in our forests through its largest tree planting effort in decades. Starting on April 15, the County's Forestry Department will contribute to Simcoe County's #greenandgrowing forests through the planting of over 150,000 seedlings within the Museum Tract in Midhurst. The replanting operation is the latest phase of the Museum Tract Forest and Habitat Restoration Project and will be conducted over a 10-day period, as conditions permit.
"Our Forestry program is among the most recognized in Canada, and contributes immensely to the lifestyle and quality-of-life of Simcoe County residents," said Warden George Cornell. "We're proud to work with various national and international environmental and forestry groups on this unique and important endangered species project and ultimately restore the Museum Tract."
In September 2018, the County conducted a controlled burn on 30 hectares (74 acres) of the site in preparation for the replant and to remove invasive species. Formerly owned and operated by CP Rail, the vegetation used to consist mostly of non-native plants and trees. The County is now ready to rejuvenate the site. On April 15, the County of Simcoe Forestry Department will start to restore the Museum Tract as a healthy ecosystem and important wildlife habitat – planting seven native species of trees, including Jack Pine, which will account for over two-thirds of all the new trees to be planted on the tract. Restoration of the site will also include the seeding of over 75 native plant species.
Simcoe County Forest is the oldest, largest and most productive municipal forest in Ontario, totaling 13,285 hectares (32,835 acres). The County of Simcoe is committed to the sustainable management of our precious natural resources. In 2011, the County Council approved the Simcoe County Forest Management Plan, which will guide our policies through 2030. Through initiatives such as the Museum Tract Forest and Habitat Restoration Project, we aim to raise public awareness of the importance of Simcoe County's #greenandgrowing forests.
About the Museum Tract Forest and Habitat Restoration Project
One of the specific goals of the Forest and Habitat Restoration Project is to establish suitable nesting habitat for the Kirtland's Warbler by approximately 2023. The Kirtland's Warbler is a globally rare and endangered migratory bird which was nearly extinct 50 years ago, but has since begun to recover due to multiple habitat projects in North America and abroad. Kirtland's Warbler requires large tracts of young, dense coniferous forest for its nesting habitat, which was commonplace within Simcoe County prior to European settlement, land conversion and fire suppression. Suitable habitat also existed in the mid 1900's due to the significant levels of reforestation which occurred at that time.
The County of Simcoe is funding the project in collaboration with the Government of Canada, through Environment and Climate Change Canada's Habitat Stewardship Program for Species at Risk (HSP), American Forests, and Forests Ontario. The County is also working with the Canadian Wildlife Service and Savanta Environmental Consultants, who specialize in Kirtland's Warbler habitat.
County of Simcoe is composed of sixteen member municipalities and provides crucial public services to County residents in addition to providing paramedic and social services to the separated cities of Barrie and Orillia. Visit our website at simcoe.ca.
Museum Restoration Project Quick facts:
· Total trees being planted: 151,900
· The County will be planting: Jack Pine (106,000), Red Pine (28,900), White Pine (8,000), Black Cherry (3,500), Red Oak (3,800), White Oak (1,100) and Red Cedar (600)
· The planting will encompass 53 hectares (128 acres), including the 30 hectare (74 acre) controlled burn site
· Seeding will add over 75 species of native plants to the site
Simcoe County Forest Quick facts:
· Over 20 million trees have been planted within the Simcoe County Forest since its inception
· Over 800 hectares (2,000 acres) is thinned annually to maintain the forest's health & productivity
· All forestry revenue is reinvested back into the forest
· The Simcoe County Forest has grown by over 1,200 hectares (3,000 acres) since 2010
· The County contributes $30,000 annually to local tree planting initiatives