News & Updates
Stay Informed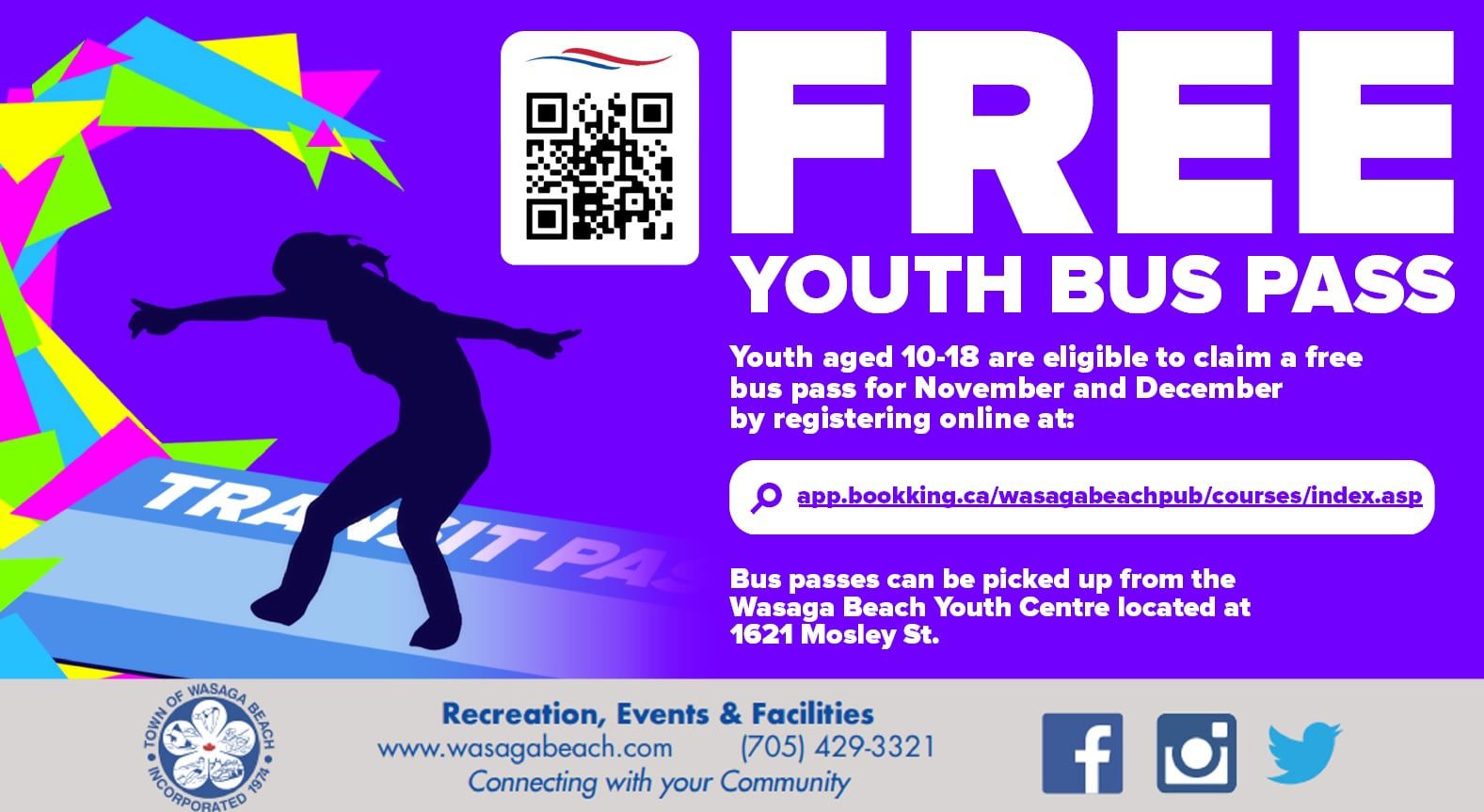 During the months of November and December 2021, youth aged 10-18 have the opportunity to sign up and receive a free Wasaga Beach youth transit pass, usually valued at $5.00.
Individuals 10-18 years of age must sign up online through the Town's recreation registration system in order to take advantage of this opportunity.
Transit passes will be available for pick-up beginning November 3, 2021. These free transit passes can only be picked up at the Wasaga Beach Youth Centre which is open Monday – Saturday 3 p.m. – 9 p.m. Please allow 24 hrs. for us to process your Youth Transit Pass before picking up at the Youth Centre (1621 Mosley St., Wasaga Beach)
The Wasaga Beach Youth Centre is running a learn the transit system program on November 22nd, make sure to check it out!
Register here for your free pass: https://app.bookking.ca/wasagabeachpub/courses/index.asp