News & Updates
Stay Informed
I enjoyed creating and voicing the following Radio Ads that have been appearing on FM 102.9 Zoomer Radio. They convey a positive message of my candidacy for re-election to the position of Councillor for the Town of Wasaga Beach.
NOTE: Tune in to my next set of radio ads here: https://www.watsoncouncil.com/new-zoomer-radio-ads.
Over my 4 terms on Town Council a tremendous amount has been accomplished to move the community forward.
I Am a Community Builder.
I Built Wasaga Proud.
This is Experience You can Trust!
I respectfully request your vote for George Watson, Town Councillor.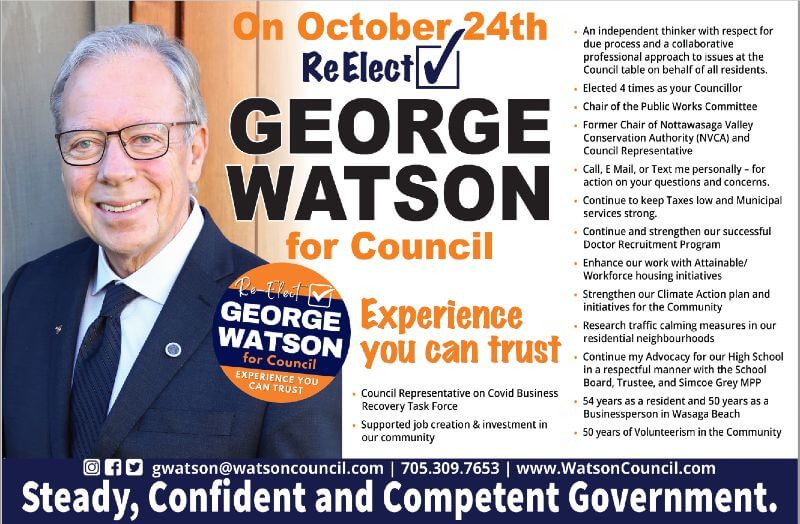 Stay Informed. Contact George!