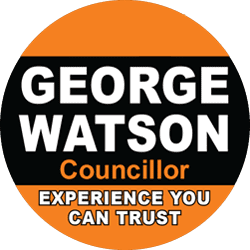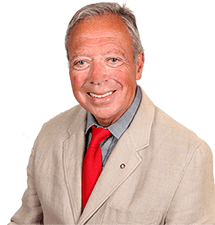 George's Professional Career
I am a semi-retired licensed Real Estate Broker in Wasaga Beach with 45 years of exceptional customer service and reliable consulting expertise, currently practicing commercial real estate. My work office has always been located in Wasaga Beach, with my base of operations in my residence the past 10 years.
At present, I am a;
Successful Owner/Operator/Employer of an independent multi-million dollar real estate business in Wasaga Beach, providing meaningful employment to numerous agents and support staff and the infusion of millions of dollars invested in our local large residential complexes and commercial development;
Licensed Real Estate Appraiser accredited under the Canadian National Association of Real Estate Appraisers;
Licensed Mortgage Brokerage accredited through the Financial Services Corporation of Ontario;
Member and Past President of the South Georgian Bay Association of Realtors, 1993 to 2018; (formerly the Georgian Triangle Real Estate Board)
Current Member, appointed to the Discipline and Appeals Committee of the Real Estate Council of Ontario;
Previously, I was a:
Member of the Board of Directors of the Real Estate Council of Ontario; 2011-2014;
Past Director of Commercial Council of Ontario, Ontario Real Estate Association (OREA).
Volunteer/Donor
"Never doubt that a small group of thoughtful committed citizens can change the world; indeed, it's the only thing that ever has."
Margaret Mead
Here is a brief sampling of my involvement in our community;
Wasaga Beach Public Library – Council representative and co-initiator of the Wasaga Beach Little Library Programme;
Wasaga Beach Rotary Club, Member since 1987, Past President, awarded Paul Harris Fellow;
Wasaga Beach Builders Association, Current Director/Past President, 30 years;
Housing Resource Centre, South Georgian Bay;
Food Bank of Wasaga Beach;
Wasaga Beach Chamber of Commerce, Member/Past Director;
Wasaga Beach Amateur Theatre Group.