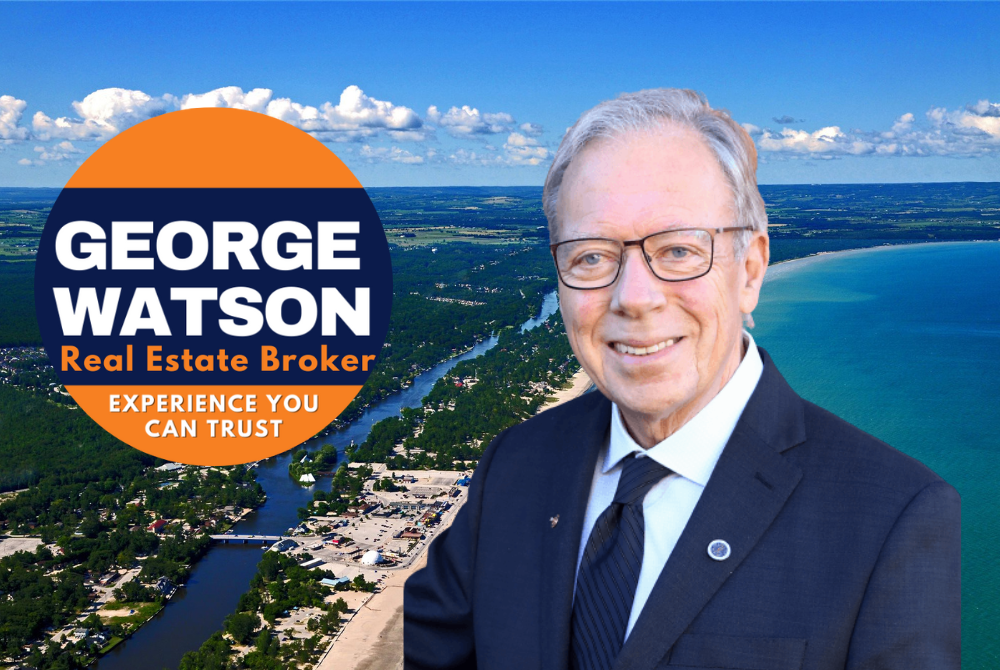 About George Watson
My family has lived in Wasaga Beach as full-time residents since 1960 when my Grandparents moved here. Prior to moving to Wasaga Beach, my family holidayed here every summer. We drove from Toronto and spent our 2 weeks vacation enjoying the sun and water. Every year of my life, I have enjoyed Wasaga Beach. My parents and I plus my 2 siblings moved to Wasaga in 1968 as full time residents. That was 54 years ago. For more about my life and times in Wasaga Beach, click here to read my interview with the Historical Society.
I completed High School in Collingwood and studied at York University for my post secondary education. My first summer job was with a local Real Estate office putting up signs and photographing the properties. I obtained my Real Estate License and  started my business career in Wasaga Beach 50 years ago.
My wife and I raised  5 children in Wasaga Beach and Collingwood. They all attended local public schools.  All 5 children attended Collingwood Collegiate before moving on to their post secondary educations.
My family roots in Wasaga Beach remain strong – my 2 siblings and 3 children continue to live in the area.