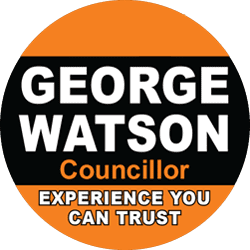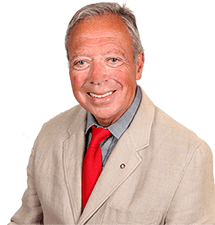 About George Watson
I am a local business man and full time resident in Wasaga Beach for 50 years. I attended Collingwood Collegiate and studied at York University.  I have a collaborative, resolution based approach to problem solving; with an experienced, respectful attitude for due process, delivered in an accountable, open, and transparent manner for all residents of Wasaga Beach. I have 11 years as a municipal councilor plus decades of experience as a dedicated community volunteer and successful local business man in Wasaga Beach. Additionally, I bring experience through my numerous appointments on county, provincial and federal agencies and committees.
I embrace change and growth for Wasaga Beach by way of a healthy, prosperous community: but strongly believe the need to value, respect and engage all residents for more effective future planning. This includes how incoming council moves forward with the FRAM development: applying a more engaging consultation with the community on the unanswered infrastructure questions and costs and outstanding concerns regarding the selected sites.
I shall continue supporting our rapidly growing community by:
Ensuring local tax dollars are invested and spent wisely;
Prioritizing a review of the operational responsibilities of all current Wasaga Beach Boards and Committees;
Directing staff to aggressively market Wasaga Beach as a four seasons tourism destination;
Continuing, as I have done since 2001, to constructively advocate to provincial and education authorities for construction of a high school in Wasaga Beach;
Continue the expansion of our local transportation system and develop trails and bike lanes through the entire community;
Encouraging the development of mixed housing neighbourhoods with a variety of affordable options;
Researching issues and speaking independently, while respectfully responding, in a civil manner, the views of council colleagues and the general public.