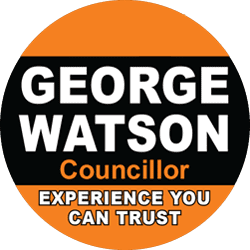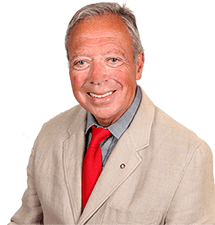 I am George Watson, candidate for Councillor in Wasaga Beach. As a fulltime resident, business owner, community volunteer and having raised my family in Wasaga Beach for five decades, I have significant knowledge of our community.
I previously served on Wasaga Beach town council for 3 terms over 11 years sitting on numerous municipal committees. During those years, all the current major commercial growth was constructed at each end of town, plus the YMCA/RecPlex, a dedicated Youth Centre, creation of our transit system, a successful doctor and medical recruitment.
While Wasaga Beach tourism is an important economic component, we are much more – having developed into a vibrant, diversified community under the stewardship of previous councils.
I embrace local change and growth; believing we must respect and engage all Wasaga Beach residents. Incoming Council must apply a more engaged consultation with the community about the unanswered infrastructure questions of costs and outstanding concerns regarding the different aspects of the FRAM development, including the clustering of civic buildings. Given a stated price tag of hundreds of millions – Wasaga Beach tax payers deserve crystal clear answers.
I support;
A High School in Wasaga Beach as I have advocated since 2001;
Expansion of local Trail and Bike lane initiatives;
Tax increases in line with inflation;
A plan to aggressively market Wasaga Beach as a Four Season Destination;
A return to a "Get back to Business" approach to attract commercial investment and construction;
Live streaming of meetings and simplifying of agendas;
Promotion of the West End Business Park overlooked by current council;
Development of mixed housing including affordable options;
A return to a respectful atmosphere at the council table;
A review of Wasaga Beach Boards and Committees;
Retaining Wasaga Distribution.
Continuing to support Wasaga Beach as a host community for a casino/gaming facility; as I voted during my Council term of 2010 to 2014.
Vote George Watson for Wasaga Beach Councillor!