News & Updates
Stay Informed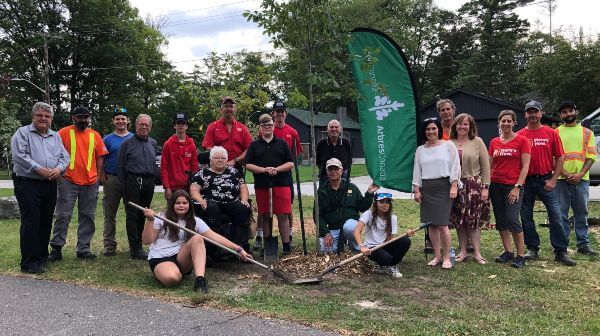 I enjoyed attending the 12th Annual Trees Canada Planting Day sponsored by Beach Builders Home Hardware. This year the planting took place at Mills Park at Town Hall with the help of Birchview Dunes Grade 7 class of students.
The playground area of the park is experiencing a major renovation and adjacent to the playground a memorial plaque will be placed to honour our former Mayor Walter Borthwick who served on Town Council for 29 years and as Mayor for 25 years. His wife Elaine Borthwick was in attendance along with members of Council.
Beach Builders Home Hardware has planted hundreds of trees in Wasaga Beach over the past 12 years and Home Hardwares across the country have planted over 30,000 trees. I wish to thank the Young and Vanderburg families, the owners of Beach Builders, for their truly wonderful support of our community for many years.