News & Updates
Stay Informed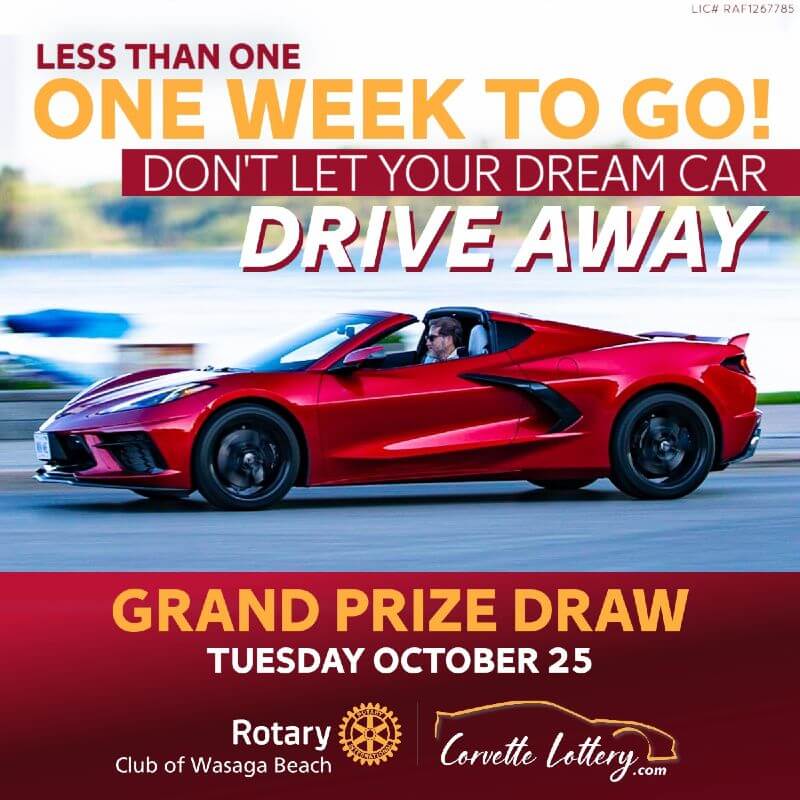 Every year, the Rotary Club of Wasaga Beach aims to raise at minimum $100,000 for charity through its Corvette Lottery. This year, we're calling on our community to help us in the final stretch to spread the word to reach that goal by the October 25th grand prize draw date, just one week away!
You can make a substantial difference in the lottery's outcome by informing your contacts – friends, family and acquaintances – about the lottery. We ask that you share this information between now and Friday by way of social posts, email or send a private message to those in your sphere and give them the opportunity to buy a ticket TODAY!
You are welcome to the save/download/share the ad graphics in this post to share with your network and you can also send this link to the Lottery website in your communications: https://www.corvettelottery.com/?utm_source=rotarianshare
We thank you for playing a part in ensuring that the lottery achieves maximum success this year.