News & Updates
Stay Informed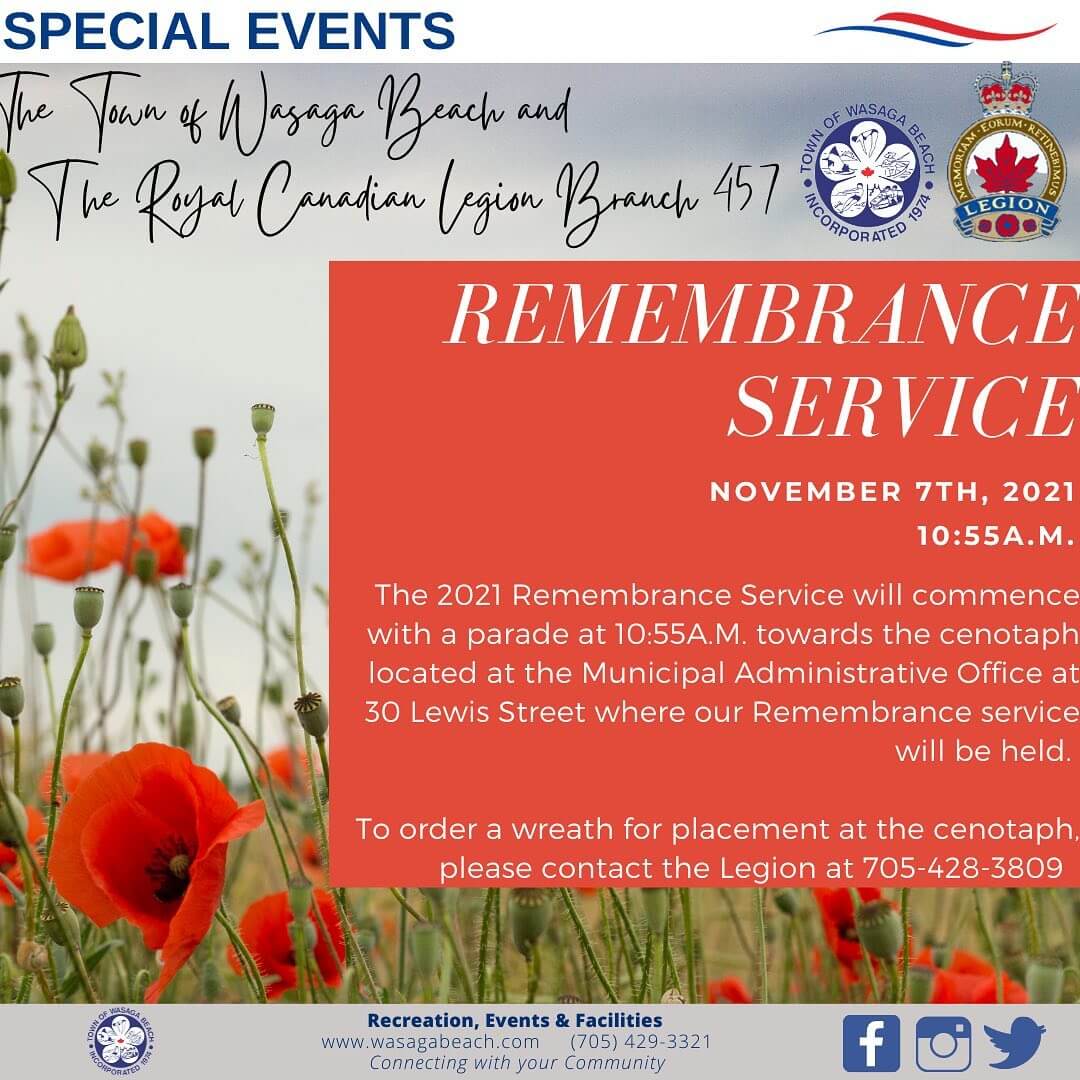 The Town of Wasaga Beach and the Royal Canadian Legion Branch 457 Remembrance Service will be held November 7th.
This years Remembrance Service will commence with a parade at 10:55A.M. towards the cenotaph located at the Municipal Administrative Office at 30 Lewis Street where our Remembrance service will be held.
To order a wreath for placement at the cenotaph, please contact the Legion at 705-428-3809
Please visit The Town of Wasaga Beach's website for details
www.wasagabeach.com/events
Stay Informed. Contact George!